The Bangladesh Fund

Jhum Para Project


1997 to 2017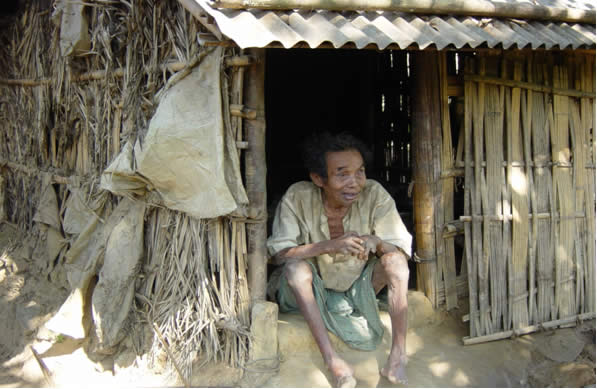 Chapel A church and the Bangladesh Fund. For 20 years we have been helping to meet the needs of leprosy sufferers and their families in a village called Jhum Para in a tribal area in Bangladesh. It has now been decided to close what we call the Jhum Para Project. Here is the story of what we have done for them over the years, and what has been achieved, and be inspired by their story.
In November 1997 June and Michael were working in Chandraghona, the BMS hospital in Bangladesh, with a medical team, largely from Chapel A, when one evening a little boy and his blind mother came to the door. He was in rags: she had leprosy, with multiple disabilities. They came from the village called Jhum Para, a mile up the road, where leprosy patients lived who had been discharged from hospital care but who had nowhere to go. They had been ostracized by their families and communities, or they had disabilities that prevented them from working.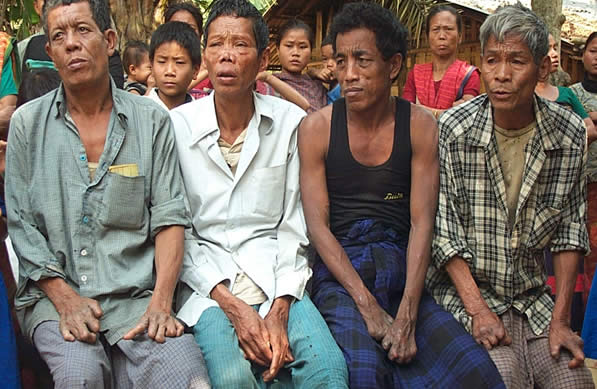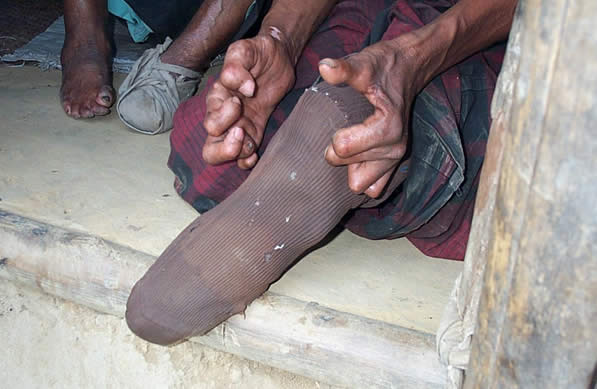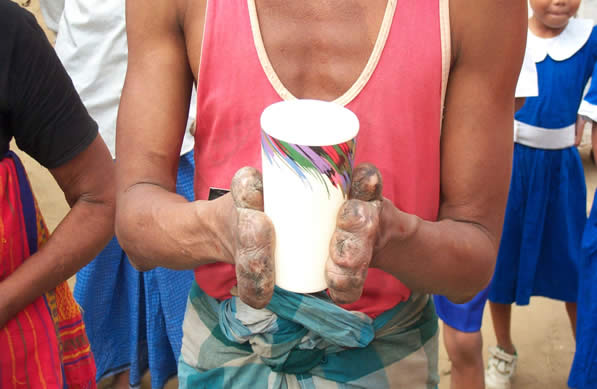 The boy, whose name was Mechau, and his mother wanted money. A few days later they came back for some more. June talked with them and felt God say to her, "This is not enough. You must do something for these people." The next day June and other team members went to see the village, and they were overwhelmed by the utter destitution they saw. Bamboo and mud hovels afforded little shelter, malnourishment was obvious, and nobody smiled. The few who were able enough, occasionally got menial work such as gathering firewood, or breaking bricks which might give them 60P per day, but mostly they begged by the side of the road. Their average income worked out as 25P a day. They ate rice and vegetables and some fruit, supplemented by snails and frogs and leaves from the jungle. The soil did not support any crops, and they never got to eat milk, chicken, eggs, fish or sugar. There were about 140 villagers at the time.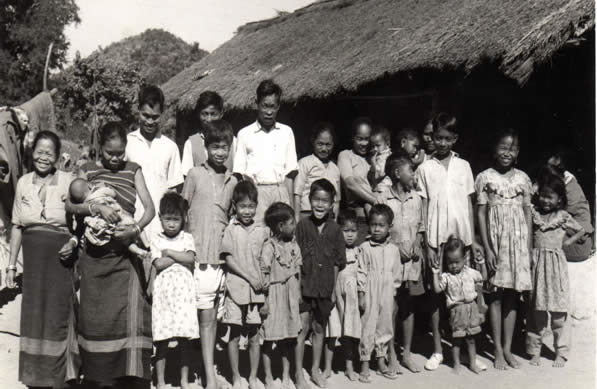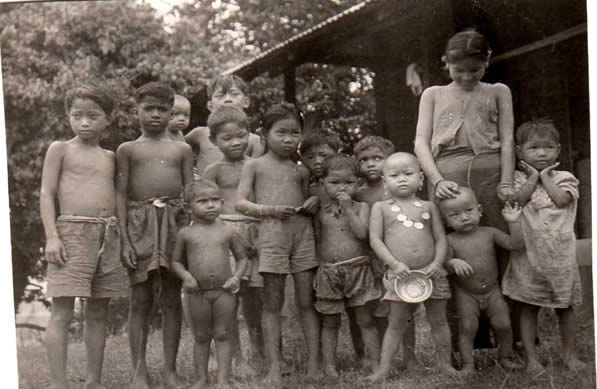 Photo taken in 1995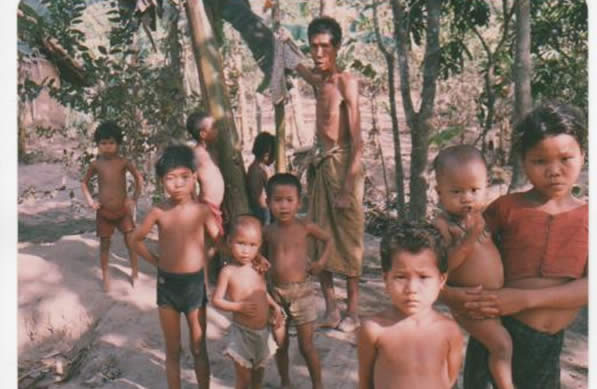 While there looking round the village, a mother of five, Nonibee, came up to June and touched her, and just said with simplicity and dignity; "Please help us." We were profoundly moved at their plight, and so the Jhum Para Project was born. We began with five programmes:
1. To provide clean water via a tubewell.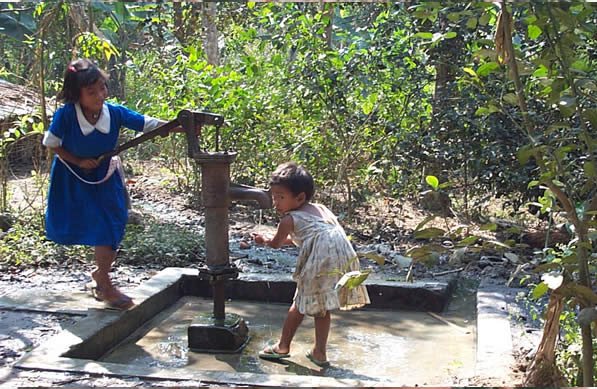 2. To provide food for a basic diet. Each house had a number.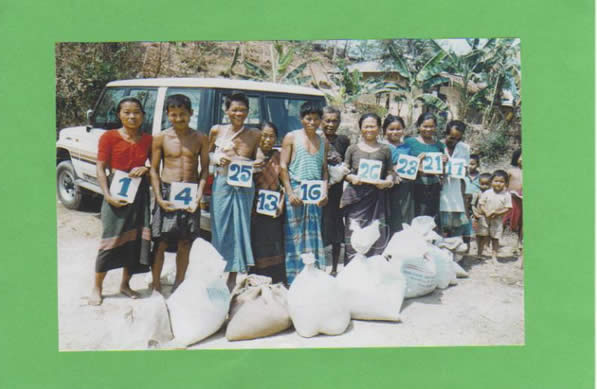 3. To repair the houses.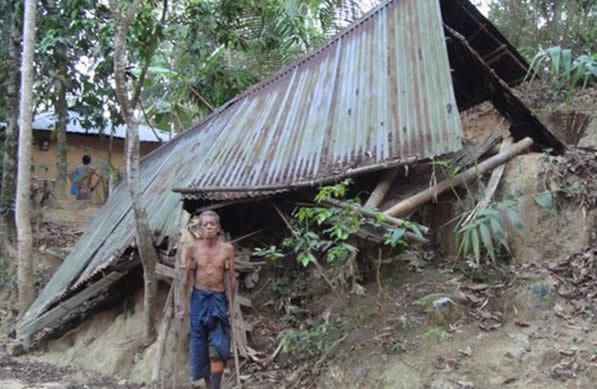 4. To provide chickens and piglets as a source of food and to generate income. (At home we called this "Purchase a Pig for the Poor".)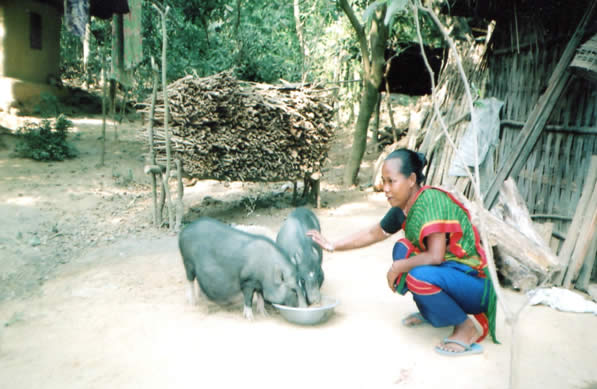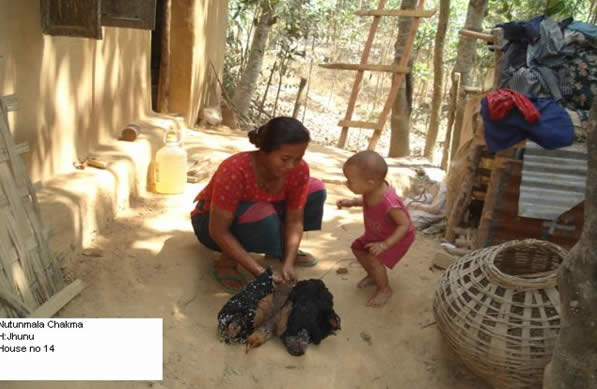 5. To get all the children to school. This meant provision of school fees and uniforms, trainers etc.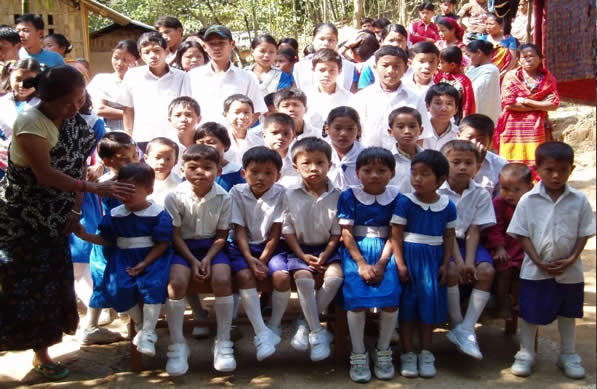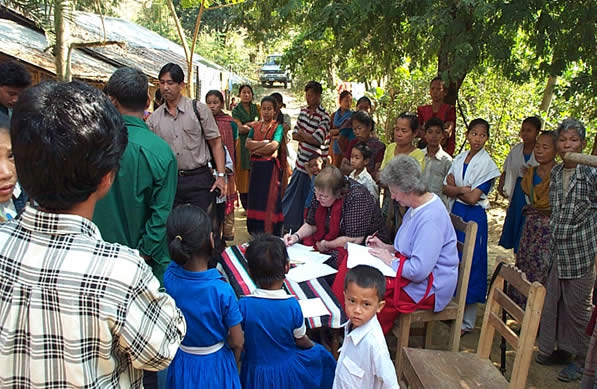 Organising the programmes
We set up the Bangladesh Fund, and contributions came from four churches in North Leeds including Chapel A and, more recently, from the Girls' High School in Sheffield. We set out with the aim of making the villagers independent, and healthy, and their children educated. We continued to work there for the next 20 years, meeting further needs, and generally being Jesus to them. During this time the Project included:
1. Two more tube wells.
2. Continuing provision of chickens and piglets.
3. Regular house repairs.
4. Continuing provision of monthly food, including rice, oil, salt, sugar, and dried milk.
5. Mosquito nets and blankets.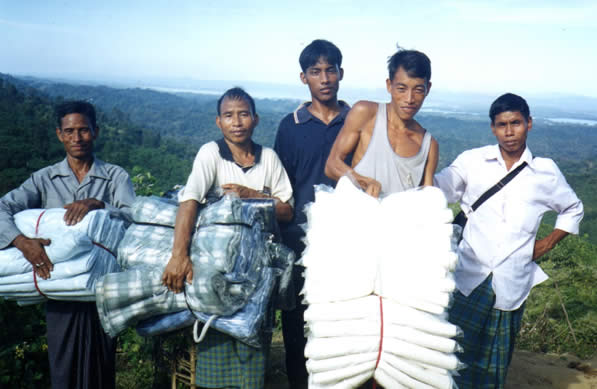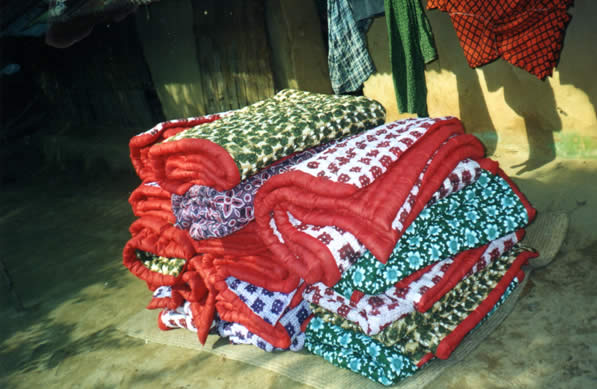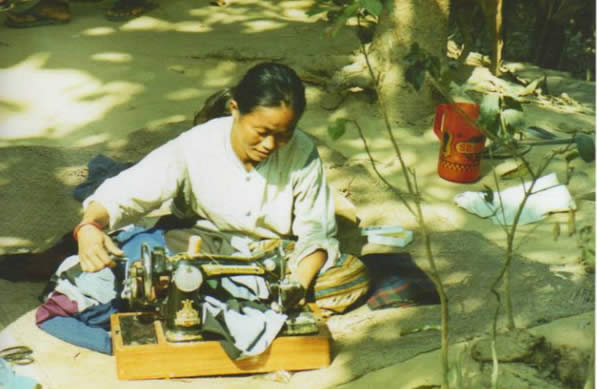 6. Sewing machines for some of the women, adult literacy classes and dress making for others.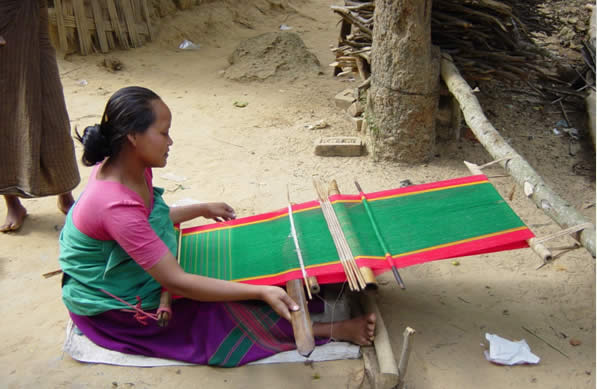 Some of the children who were in the photo taken in 1995. Then and now.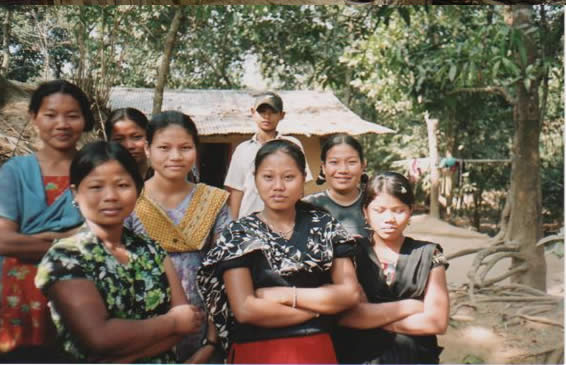 7. A latrine for each house.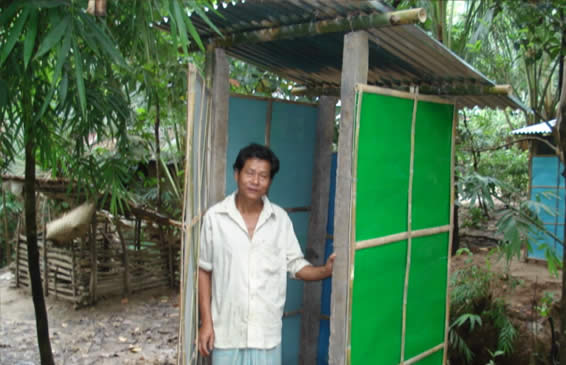 8. Driving lessons for some of the young men.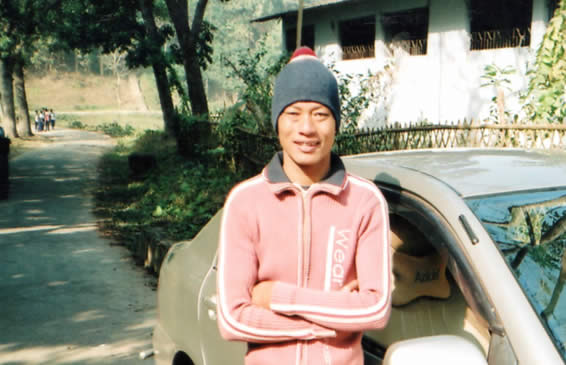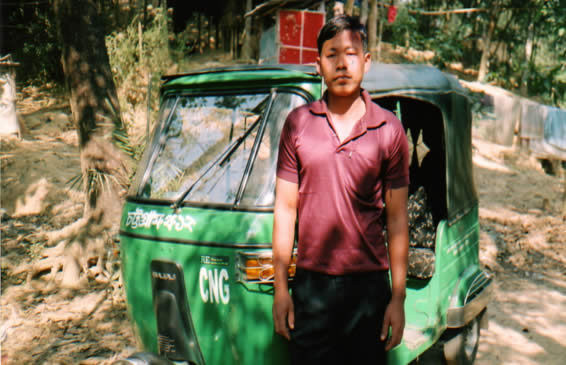 9. Transport to school by hiring a driver and a bus.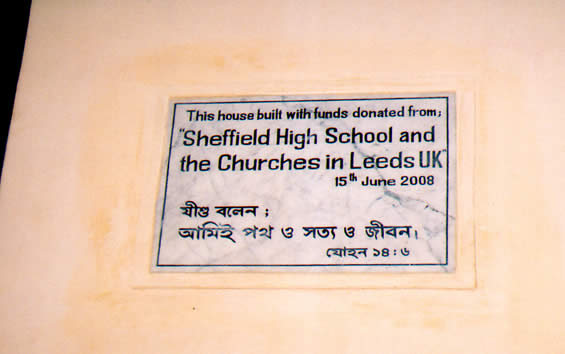 10. Recently the provision of a brick-built school house, which doubles as a church and a Sunday School. There are regular prayer and Bible study meetings. There have been a dozen baptisms recently.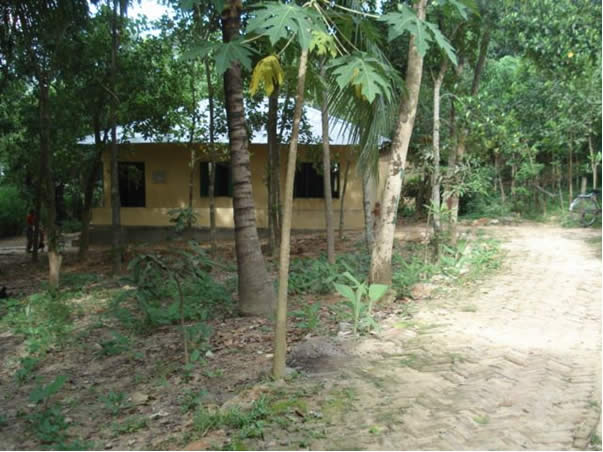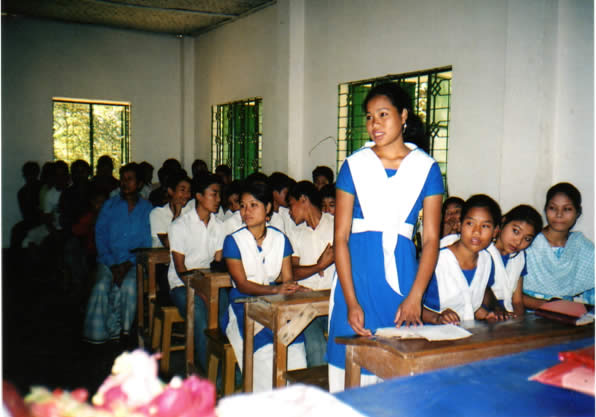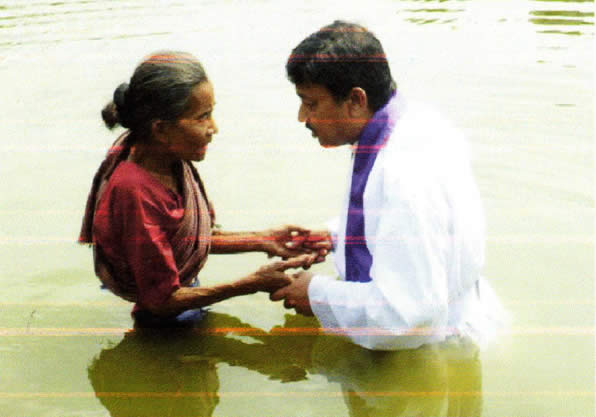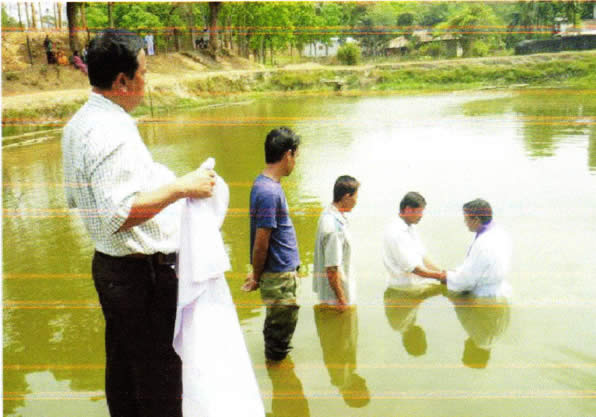 These were baptised recently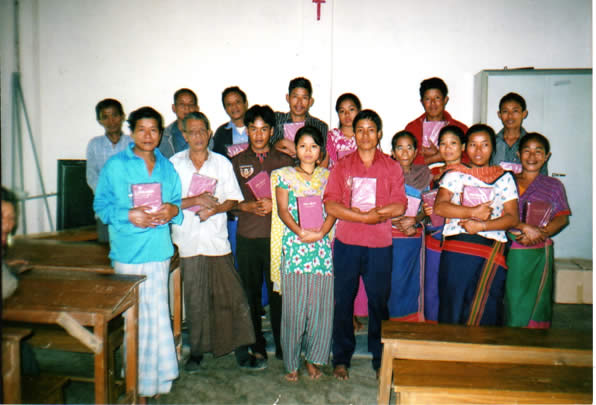 11. The most important project has been to educate all the children. Hundreds of children have been through the system and some have gone on to higher education. At present there are 53 children in fulltime education, eight are sitting for matriculation, and two have recently gained entrance into college. The women make all their own clothes now, and some of the young men have trained as drivers.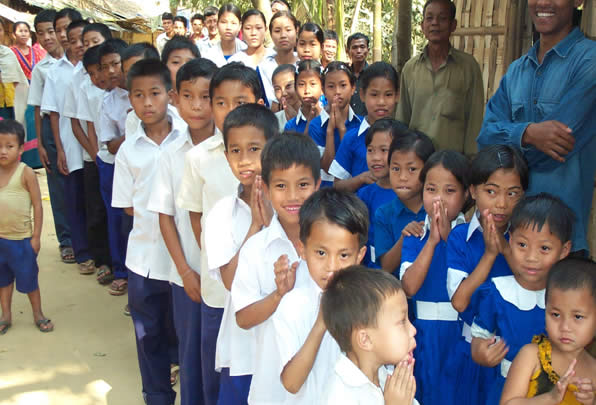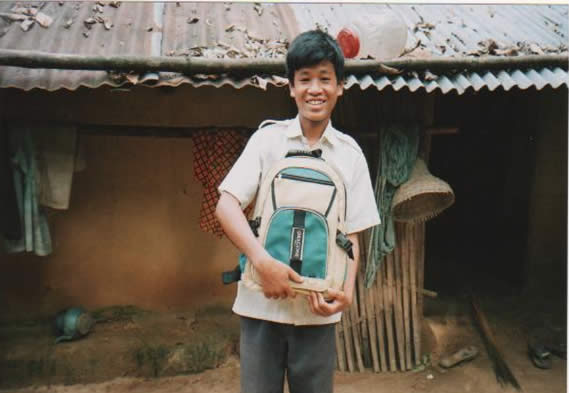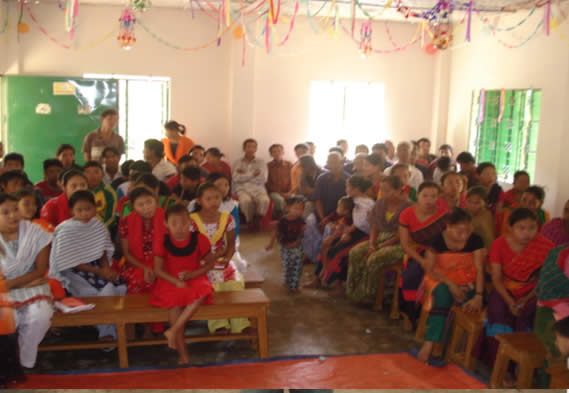 Village elders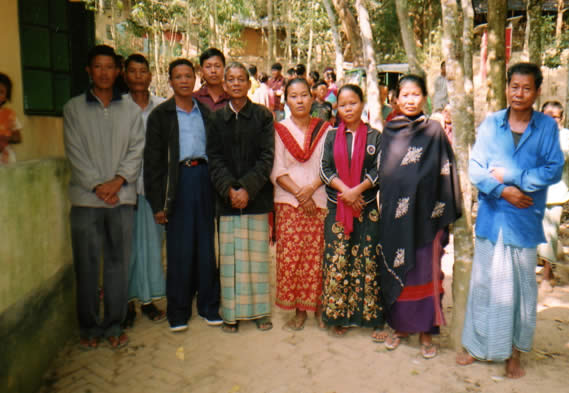 Twenty years ago we began. We have achieved our objectives for the village: they are healthy and optimistic about the future. It is a happy place. They are largely self-sufficient, and they look after one another. They are beginning to live useful and productive lives. Best of all, some are now believers. So we believe that now is the time to close the Project. The village elders fully understand and are in agreement, and we are confident they will manage without us.
We just wanted Chapel A church, (and particularly those who have been there with us, and those who have made donations and especially those who have sponsored children), to know how very grateful we are. Together with all the Jhum Para villagers, we want to say a huge "thank you" for all the lives changed and blessed.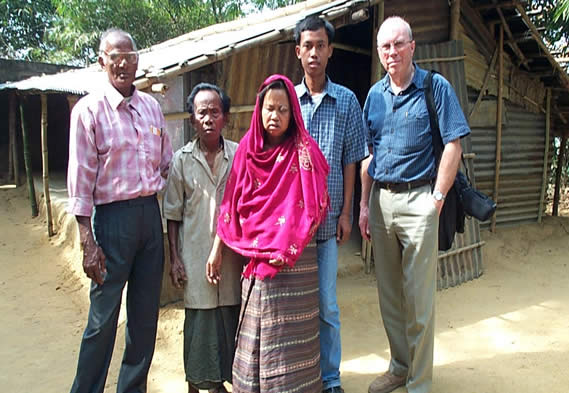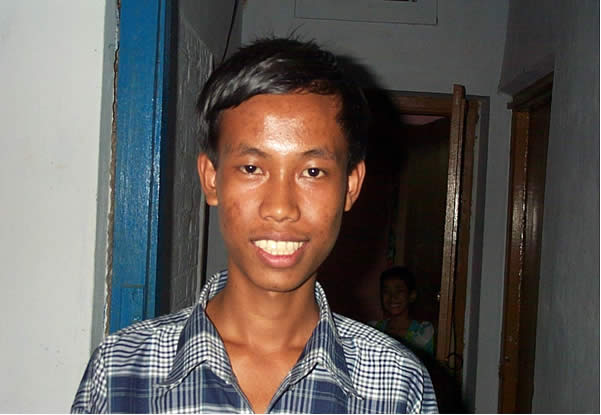 We finish with final pictures of Mechau, (his blind mother at the front), the little boy who came to our house begging with his mother in 1997. God used him to speak to us at the beginning. He is now at college training to be a pharmacist.
June and Michael Flowers.